Throughout its history, Rural Bible Crusade has been directed by people who love God and want to see young people trust Christ through His Word.
Today, Joe and Debra Cable are the current directors of RBC. They became directors in October 2011.
Joe grew up in a Christian home near Eau Claire, Wisconsin and was saved at the age of seven. He has been impacted personally by RBC: he started the Bible Memory Program at the age of ten and he attended summer camp and the teen retreats until the age of eighteen. At that time he didn't know it but God was using Rural Bible Crusade to change his life forever. The year after, he and two of his best friends were asked to take on the responsibility of leading the recreation at summer camp, and then counseling and teaching Bible classes. When he joined the military at eighteen, he missed two summer camps but took leave when he could to be involved with RBC. After four years of service in the Marine Corps, Joe felt the Lord's leading to attend Bible college. He went to Northland International University where he received his associate's degree in Bible and Missions, a bachelor's degree in Office Administration, and he is currently working towards his MA in Biblical Counseling.
Debra grew up in northeastern Minnesota (the Iron Range), where she was raised in a Christian home and came to know the Lord at the age of six. She also attended camp, VBS, and Sunday school through her church as a child. When she graduated from high school, she traveled to South Dakota to pursue biblical studies at Cornerstone Bible Institute. After three years she completed the work to receive her Bible certificate, and returned to Minnesota and completed the requirements to become a registered nurse.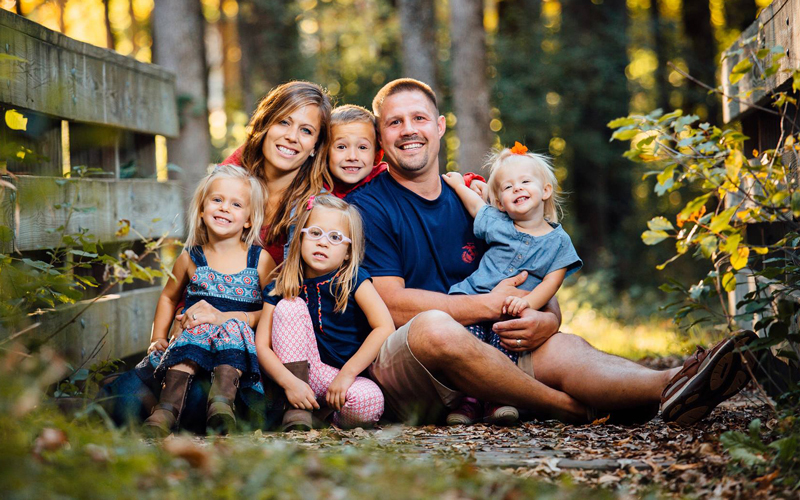 In 2007, Joe and Debra met at RBC camp, where Debra was ministering as the camp nurse and Joe was helping with recreation, counseling, and teaching Bible classes. One year later, they were married. They now have four children, Joey, Ameilya, Lyndee, and Mollee. They enjoy serving the Lord by ministering with RBC. Much of their time is spent in the RBC office, as they correspond with Bible memory and Bible lesson participants. Joe coordinates the teen retreats, summer camp, and vacation Bible schools. Debra handles most of the paperwork and correspondence. Joe works part-time as a school bus driver, and Debra works part-time as an RN.
Joe and Debra are humbled and thankful that God has chosen to put them in such a unique ministry as Rural Bible Crusade, and are passionate about what God is doing through His Word. If you would like to contact Joe and Debra, please see our contact link: www.ruralbiblecrusadeofwisc.com/connect/